Sustainability & Responsibility
Updated March 2nd, 2023
OUR APPROACH
We build groundbreaking, long-lasting, human-powered products. Since 1977, we have been relentless in the pursuit of high-performance, high-quality packs, bags, and adventure travel gear. This pursuit of best-in-class performance and quality has led us to where we are today and is woven into our DNA. Through many years of trial and error, we have learned that building low-impact, high-performance products is a complex journey that requires a moral and scientific compass. It requires new ideas, building concept models, testing them, evaluating, then repeating the process until you have a result you are proud of. Through clever and responsible innovation, taking substantive steps to measure and reduce our footprint, and providing gateway opportunities to expose more people to the benefits of the outdoors, we end up in a better place – as individuals, as a brand, and as a planet.
We organize our efforts into the three areas below in order to focus, implement, measure, and share our progress with our community.
Why we build
What we build
How we build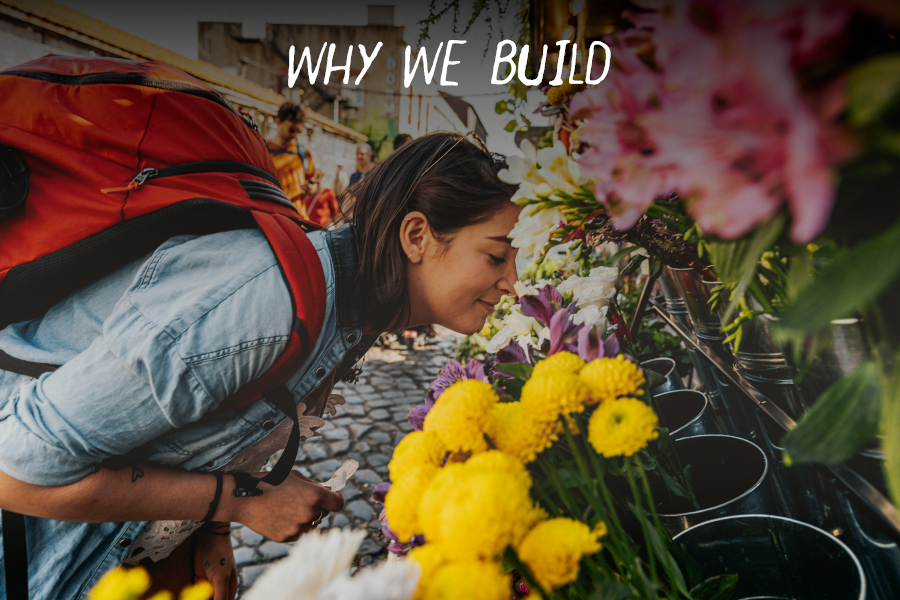 The driving purpose behind what we do is best explained through our products, our employees, our actions, and the initiatives we engage in to enlighten more people on the incredible life benefits of discovering and experiencing open outdoor spaces. Many of these initiatives fall under our Gregory Gateways program, which encompasses all our efforts to expand and educate our community. We recognize this is a journey, not a destination, so this mission manifests itself through the products we create and build, and the partnerships we've committed to that protect the great outdoors and make it more inclusive and accessible for all.
Outdoor Accessibility – Plus Size Product Collection: In 2021 Gregory became the first pack company in the world to launch a comprehensive plus-size pack collection. The offering covers backpacking, day hiking, hydration, and everyday outdoor pack categories. Each product has been overhauled from a fit and comfort perspective to accommodate larger body shapes. When it comes to creating gateway opportunities that get more people outside, this is a very logical next step for Gregory and for the industry. The new collection is enabling a new level of comfort and enjoyment in the outdoors for this underserviced and passionate group of outdoor adventurers.
Specialized and Inclusive Product Fit and Comfort: In 2003 we launched our first-generation women's specific backpack, the Deva 60. This now iconic pack paved the way for us to greatly expand the women's-specific product offering to be recognized and rewarded as a global leader in fit and comfort. This continues today, with nearly every product in our line having specialized geometry designed to fit a wide range of body shapes (including 2X – 6X Plus Size offerings) to ensure the best possible fit and comfort experience on the trail.
Big City Mountaineers (BCM) Partnership:

We have been donating fleets of backpacks as well as annual cash donations to support BCM since 2006. This wonderful non-profit group is committed to taking disadvantaged youth (ages 8 - 18) into the outdoors to show them a brighter side of life, sometimes resulting in forever changing the trajectory of their lives.

Over the last 30 years, BCM has taken over

10,600 youth into the wilderness and averages nearly 3,000 participation days per year. https://www.bigcitymountaineers.org/about-us

Conservation Alliance Partnership

:

We have been providing annual cash donations for decades to the

Conservation Alliance, whose primary vision is to protect and restore America's wild places. Our friends up in Bend,

Oregon raise money to fund specific projects that protect our outdoor playground and ensure future generations

can enjoy the same. https://www.conservationalliance.com/who-we-are/

European Outdoor Conservation Association (EOCA) Partnership:

The EOCA directly funds specific projects from Norway to the UK to the Czech Republic. We support them with the same passion and consistency as the Conservation Alliance here in North America to help protect land and animal habitats across Europe.

https://www.eocaconservation.org/about-us.cfm

Gregory Culture:

Our people have always been our greatest asset. Our approach has always been to attract and retain the best talent in the industry and provide meaningful development opportunities. We reward and recognize performance and ensure a safe working environment while promoting and supporting employee health and wellbeing. Our family of employees have chosen to combine their passion for outdoor life and discovery with their professional careers. Thanks to our global headquarters' convenient location at the base of the Wasatch Mountains in Salt Lake City, Utah, our team has amazing, stone's-throw access to local trails and walkability to local restaurants and shops. If you drop into our office on any given day, you'll find plenty of bikes, skis, dirty shoes, and beer cans in the recycling bin, and nearly as many dogs as there are people. Plus packs, of course—tons of packs! We build our prototypes right here in our office and then walk out the back door to test them. With 270-degree views from our office windows, we can feel the energy of the mountains all around us, which inspires and motivates us to push the boundaries of new product design.

Employment, Individual Development and Occupational Health:

We are committed to promoting both equal employment and advancement opportunities, not only in our Salt Lake City home but also in our offices in Germany and Japan. Gregory strives to be a company where the most qualified people want to work, where people are hired and move forward based on their merits, and where there are opportunities to develop within the business. Gregory focuses on developing and rewarding teams as well as fostering a culture of inclusion, recognition of performance, success, and long-term growth.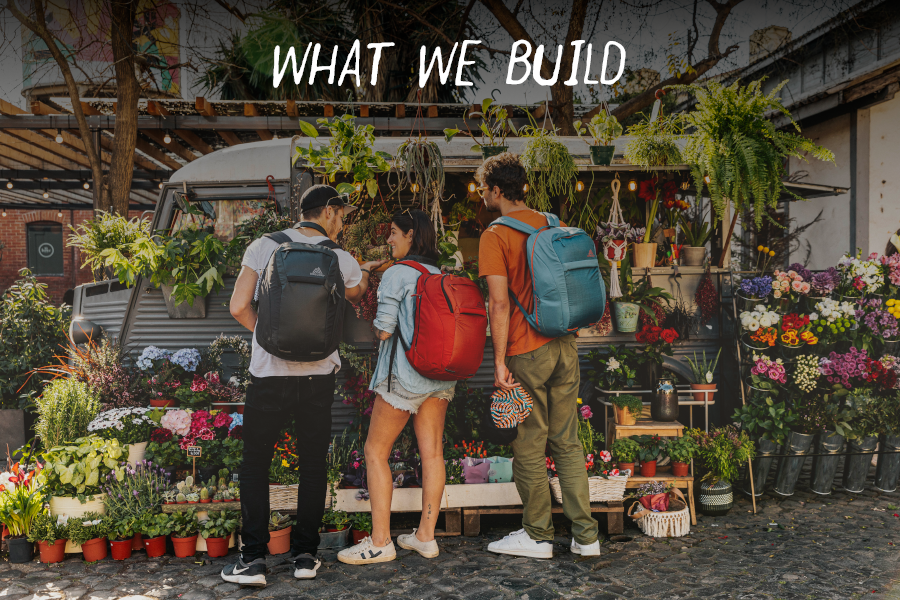 We are relentless when it comes to our product's lifecycle and performance. We spend a significant portion of our time thinking about how to make a product last longer by curating the highest quality, lowest impact materials and pioneering new design and construction techniques. We are proud of the work we do to keep our products out of landfills but strive to innovate and invent new ways to avoid landfills altogether and to do our part in building a more circular economy.
Lifecycle Design Approach: In 2019 we began partnering with a leading firm in Germany to build a customized Life Cycle Assessment (LCA) tool to calculate the environmental footprint of the energy used and the impact generated from the entire lifecycle of our product. The data this new tool generates for us represents the impact potentials of the products' full lifecycle, from raw good creation, manufacturing, packaging, transport from our factory to our warehouse, distribution to the end-consumer or retailer, and disposal. This gives us the ability to adapt a product's design, manufacturing, and material selections to reduce its impact on the planet before it is built. It also allows us to be more transparent with our consumers. We share all our internal data, so everyone can better understand the true product footprint and even how to help offset the remaining impacts of the products they choose to purchase.
LCA Measurement Criteria: We measure the impact of our products in six key categories: Carbon Footprint (Greenhouse Gases), Acidification (negative effects on soil and water), Water Pollution (Eutrophication), Smog Formation (Ozone Creation), Primary Energy Demand (total extracted from the earth), and Blue Water Consumption (net intake and release of water across the life of the product).
We provide the hard data for each of the six categories above to our customers for every product that has been through this program (see list below), as well as impact reduction percentage to provide some context for these complex measurements. To provide the reduction percentage, we compare our new products to the same product produced from virgin nylon textiles as a benchmark (virgin nylon was Gregory's material of choice for many decades until newly developed highly durable recycled nylons and polyesters became available). To ensure accurate analysis, each type of different material in the product is separated and weighted individually, before being entered into our LCA software, given the software needs to calculate the unique impact of each material separately before aggregating the overall impact.
Product Collections that utilized the LCA approach to create a more responsibly built product with a reduced environmental impact: 2020: Resin Daypacks / 2021: Arrio Daypacks, Katmai & Kalmia Backpacks, Border Travel Packs / 2022: Baltoro & Deva Backpacks, Focal/Facet Ultralight Packs, Raincover, Rhune Daypacks and Targhee Ski Packs / 2023: Miko & Maya daypacks, All Nano H20 Hydration daypacks, Zulu & Jade Ventilated Backpacking
Highlighted Collections:
Katmai & Kalmia Backpacks: The suspension design of this product uses tension to stretch polyester mesh into a supportive suspension system, eliminating the need for backpanel form and plastics. We built the pack's main body materials from 40% recycled 210d high-density nylon and 45% recycled 420d high-density recycled nylon. The entire pack is lined in 40% post-consumer recycled 135D polyester.All recycled textiles are purchased from traceable sources and feature C0 DWR, a non-PFAS-based treatment that keeps you and your gear dry without the use of long-chain fluorocarbons. The reduced impact textile sourcing results in reducing this product's carbon footprint by 28%, Acidification by 23%, Water Pollution by 18%, Smog Formation by 21%, Primary Energy Demand by 22%, and Blue Water Consumption by 19% (Katmai 55 style data).
Deva & Baltoro Backpacks: We re-engineered the suspension architecture of this award-winning product from the ground up in order to eliminate 50% of the HDPE plastic utilization relative to the previous generation. We also developed a way to commercialize a 3D woven polyester textile technology in place of the backpanel foam typically used in large backpacks. The main body of the packs are built from 210D high-density 40% recycled nylon and 420D high-density 45% high density recycled nylon, and the entire pack is lined with 40% post-consumer recycled 135D polyester. All recycled textiles are purchased from traceable sources and feature C0 DWR, a non-PFAS-based treatment that keeps you and your gear dry without the use of long-chain fluorocarbons. The reduced impact textile sourcing result in reducing this products carbon footprint by 31%, Acidification by 18%, Water Pollution by 23%, Smog Formation by 24%, Primary Energy Demand by 25% and Blue Water Consumption by 22% (Baltoro 65 style data). Last but not least, we made two changes to the pack design as part of our initiative to design products to be more easily repaired. The sternum/chest adjustment strap can now be more easily replaced by a consumer in the field due to a specially designed skived piping design and we eliminated the riveted HDPE hipbelt assembly that was used in the previous version, creating a more durable solution and reducing the need to make any hipbelt repairs in the field.
Rhune Daypacks: Every material selected to build this product was considered, including the textiles, the foams, and buckles, to reduce the energy required to build it, transport it, and ensure they are durable enough to carry our lifetime warranty. They were designed to maximize the efficiency of the textile and foam patterns. The main body of the packs are made from 300D 100% recycled polyester, the pack is entirely lined from 40% post-consumer recycled 135 polyester, and BlueSign-approved buckles and hardware. All recycled textiles are purchased from traceable sources and feature C0 DWR, a non-PFAS-based treatment that keeps you and your gear dry without the use of long-chain fluorocarbons. The low-impact materials package results in reducing this product's carbon footprint by 57%, Acidification by 50%, Water Pollution by 37%, Smog Formation by 43%, Primary Energy Demand by 46%, and Blue Water Consumption by 39% (Rhune 20 style data).
Technology Investment: We continue to invest annually in the development and refinement of our LCA process and software tools to make usability improvements and add new material technologies to our database. See the goals section for the latest update on our ambitions to design, measure, and lower the impact of all our products through this comprehensive LCA process.
Gregory is committed to sourcing products that meet our high standards for safety and quality. That's why we have transitioned away from perfluoroalkyl and polyfluoroalkyl substance ("PFAS")-based water repellent treatments in our products. Durable water repellents, or DWRs, are treatments applied to the surface of technical outerwear and backpacks to prevent surface moisture buildup – simply put, it's the coating that repels dirt and makes the water bead up on your jacket or backpack. For decades, the industry relied on PFAS-based C8 and C6 chemicals for water-resistant treatments. Recognizing the environmental impact of PFAS, Gregory has taken decisive action to remove C8 and C6 chemicals from our DWR supply chain. Gregory's suppliers are required to use C0 DWRs designed without PFAS, and Gregory independently monitors and verifies its suppliers' compliance with this requirement.
Beyond DWRs, Gregory is proactively engaging with our supply chain partners to confirm that the materials used across Gregory's product lines are designed without PFAS. Gregory requires suppliers to certify that materials meet our strict PFAS standards—standards that are more protective than even the most stringent US regulatory requirements for PFAS in consumer products. Gregory conducts ongoing verification to ensure that our material suppliers meet or exceed these standards. Our team is in constant collaboration with our supply chain partners to provide you with products that use smarter alternatives to PFAS while continuing to deliver the quality you expect from our brand.
A Foundation of Quality & The Gregory Lifetime Guarantee: The same comprehensive lifetime guarantee we launched in 1996 is still in place today. We can still honor this lifetime guarantee because the brand's very foundation was built on designing and manufacturing a superior, long-lasting, and highly durable product. This foundation of quality is built into our Design Principles that our product creation and sourcing teams live by.
Design for Repair: We have learned a great deal over the years about how to design products that are built to last a lifetime. This commitment to quality has led to special design considerations and new construction standards to ensure we design products that can be easily repaired to keep them out of landfills as long as possible. This process is inherently tied to the DYI Repair Parts program goals, so our design team takes this into account wherever possible as they design new products to improve the lifespan of our products and ultimately fulfill the mission of our lifetime guarantee. This mentality and discipline extend the lifespan of products by enabling us to offer free repair for the life of the product on any defects in materials or workmanship as part of our lifetime guarantee. Beyond the landfill reductions this delivers, we value the connection our customers build over time with their backpacks, so we want to keep them on the trail together as long as possible.
DIY Repair Parts & Repurposing Initiative: In 2022 we launched an enhanced DIY repair parts program. This is an internal catalog of specially designed, field-serviceable parts that will reduce the footprint of back-and-forth shipping requirements to our repair centers. This provides quicker service to get back out on the trail and also helps extend the life of the product that may otherwise end up in a landfill. In 2023 we will also make our DIY hardware available for consumers to purchase directly on our website. Additionally, any product that is shipped to our repair center for warranty claims that is not repairable is disassembled and separated into parts we can use for future repairs by skilled technicians.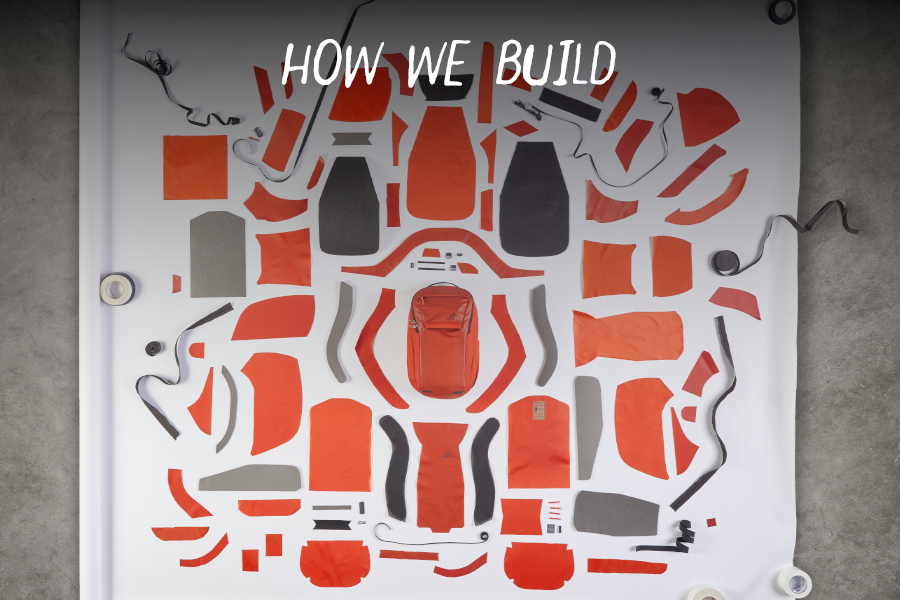 We are extremely selective and deliberate about where we source our raw materials and with whom we build our products, including how they treat their local environment and their employees. By focusing on long-term and sustainable partnerships, we aspire to have a positive impact beyond our direct business.
Ethical Charter and Social Compliance Program:

We have all our suppliers sign and adhere to our Ethical Charter and Social Compliance Program, which sets out our vision for acceptable business practices related to workers' rights. This includes maintaining a safe and hygienic working environment, sufficient wages, collective bargaining rights, reasonable work hours, and a workplace free from discrimination. We have a zero-tolerance policy on child labor, forced labor, and human trafficking and we ensure compliance with all local laws.

Third Party Audits and WRAP Certifications:

We retain third-party independent auditors who work with our factories to ensure they are in compliance with our Ethical Charter and Social Compliance Program. We strongly encourage and enable open communication with our factory representatives and employees on environmental, health, safety, and social issues to maintain accountability standards and to proactively address and correct any potential issues. Our key suppliers are also Worldwide Responsible Accredited Production (WRAP) certified factories, which is an additional measure we take to protect the liberties of workers and safeguard the local environment. Learn more here at

https://wrapcompliance.org
Chemical Management & Reach Compliant Products:

100% of our products now meet the European REACH regulatory standards (Registration, Evaluation, Authorization, and Restriction of Chemicals) requiring rigorous chemical testing to eliminate hazardous chemicals. This requires every material on every product to be tested and approved before production begins and changed with lower impact materials if any raw goods or componentry in the product does not meet their strict human health and environmental standards.

https://echa.europa.eu/regulations/reach/understanding-reach
Recycled Material Shift:

One insight we have gained from our product lifecycle approach to design is that Virgin Nylon is one of the biggest offenders when it comes to our overall environmental footprint. Although high-density nylon is an amazingly strong material, we have shifted our energy to focus on developing and sourcing lower-impact material and textile technologies that still meet our strict quality standards. One example is a custom-developed 40% post-consumer recycled PET polyester pack liner material. We have migrated 99% of our virgin nylon pack lining material to this lower-impact textile. This diverts the equivalent of approximately 1.5 million plastic bottles in 2022.

Bluesign Hardware & Buckles:

50% of all hardware and buckles have been converted to Bluesign-approved sources. This ensures a cleaner production process and allows us to continue our world-renowned quality standards.

https://www.bluesign.com/en

Product Footprint Journey:

In 2021 we met our goal to begin a project to map the entire pre-customer journey of our products to understand their end-to-end impacts. We began with one of our core large backpacking collections because they have the largest impact. We outlined the sustainability credentials and conducted a gap analysis, then mapped all the stages of production and raw materials. The next step is to measure the value of this project and determine if we will expand it to more of our product line.

Low-Impact Packaging:

We have successfully met our 2019 goal to overhaul our entire retail packaging design and supply chain by 2022. In 2019 We developed a biodegradable polyethylene airbag in place of a cardboard tube which we previously included in our Deva & Baltoro packaging, preventing 7,850 pounds of cardboard from entering a landfill each year from 2019 – 2022. In 2020 and 2021 we overhauled our hydration accessory collection to low-impact recycled craft paper packaging. In 2021 and 2022 we shifted to 99% recycled polybags for all of our backpack products, which addressed a large gap in our low-impact packaging strategy. And finally, in 2022 we changed over all remaining hangtags and accessory packaging to low-impact certified recycled paper and recycled craft paper.

We have successfully met our 2019 goal to overhaul our entire retail packaging design and supply chain by 2022. In 2019 We developed a biodegradable polyethylene airbag in place of a cardboard tube which we previously included in our Deva & Baltoro packaging, preventing 7,850 pounds of cardboard from entering a landfill each year from 2019 – 2022. In 2020 and 2021 we overhauled our hydration accessory collection to low-impact recycled craft paper packaging. In 2021 and 2022 we shifted to 99% recycled polybags for all of our backpack products, which addressed a large gap in our low-impact packaging strategy. And finally, in 2022 we changed over all remaining hangtags and accessory packaging to low-impact certified recycled paper and recycled craft paper.



Product Testing:

Product testing and inspection of raw materials, components, and finished goods are conducted at each of our manufacturing facilities to ensure that standards of workmanship are maintained, as well as with our own customized finished-goods testing machines we have built in our Salt Lake City lab. We also have an extensive global network of testers and ambassadors who ensure all new products are beaten up and vetted thoroughly in the field. It's important to do this in a variety of environments and conditions and with a variety of users.

In-House Prototyping:

To this very day, we design, pattern, and build prototypes in our Salt Lake City-based headquarters office, which maximizes our ability to innovate and reduces our travel and freight footprint.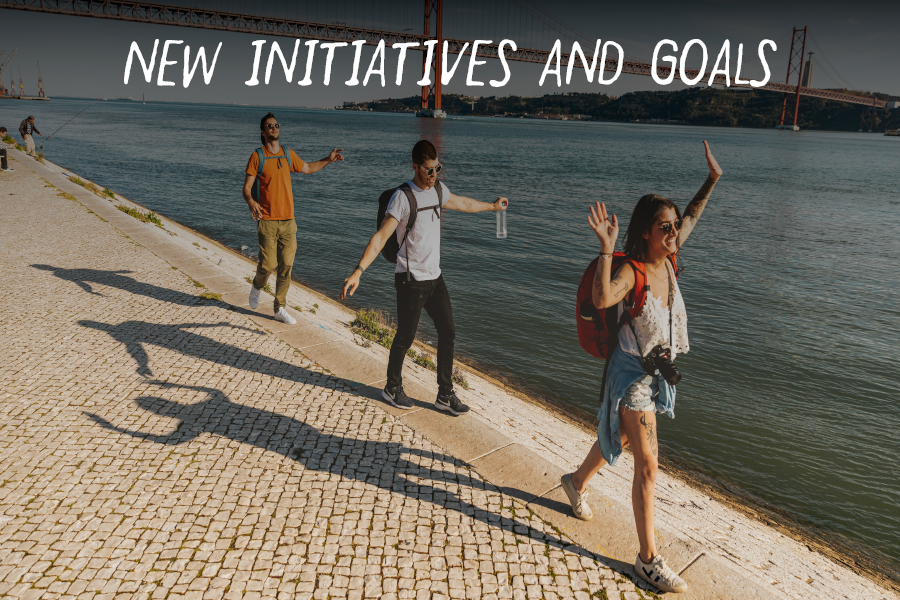 Updated on 04.01.2023
In the spirit of transparency, we want to share our latest progress and aspirations with our community. We pride ourselves on listening and absorbing new ideas and perspectives, so please don't hesitate to reach out to share your feedback, suggestions, and ideas!
Lifecycle Analysis Initiative: Gregory is committed to putting at least 90% of our new products through our Lifecycle design process seasonally, which will mean that at least 90% of the product line will be actively managed by this process by 2026. We will continue to challenge ourselves on how to communicate this knowledge in the most transparent and informative way possible to our consumers. For example, we are looking for opportunities to migrate beyond the virgin nylon comparison when a more illustrative or clear benchmark is identified. We are also exploring how to help consumers quantify and help offset the remaining environmental footprint of the product they have purchased
Virgin Nylon Be Gone: Gregory is committed to reducing virgin nylon utilization for our main pack body materials (measured by material weight and benchmarked against utilization in 2020) in our product line by 30% in 2025, and 70% by 2030, replacing it with lower impact recycled nylon, polyester, plant and/or bio-based textiles.
Bluesign Hardware Shift: Gregory is committed to converting 90% of all hardware and buckles to Bluesign approved sources by 2024.
DIY Repairs Expanded: Our investments in our own LCA process uncovered the environmental impact of sending a product to our repair facility. Due to freight impacts the full lifecycle carbon footprint of a product increases over 50% if the product is shipped to our repair center during its lifecycle. Due to this large impact, we are committed to expanding this program globally to cover all field repairable issues that have the potential to be easily repaired by the consumer and therefore reduce back-and-forth shipping costs and environmental footprint. It is our goal to have this program available in applicable countries by 2023 and to reduce the percentage of packs returned to our repair centers by 20% (benchmarked against annual unit sales) by 2025, through a combination of the DIY program and our Design for Repair & Replacement initiative.
Open More Doors, Build More Gateways: Gregory is committed to creating new opportunities that expose more people to life outside and the health and wellness benefits that come with spending time in the outdoors. We are committed to allocating 5% of our annual Marketing budget to continuously support passionate and productive organizations that are moving the needle on outdoor diversity, inclusion, and disadvantaged economic groups.
Invest in Developing Inclusive Products: We are committed to taking action by doing what we do best, which is creating new products that help open doors for people that are drawn to the outdoors. This demands more R&D investment into our Product Solutions Initiative to address inclusivity gaps. The world's first comprehensive collection of Plus Size backpacks is one of our most ambitious and successful projects. It began in 2021 and continues through 2025 and beyond with continued investment and expansion of our Plus Size backpack collection. This has required a significant R&D investment to develop over twenty new products and counting. Beyond significant engagement with our community to inform the product design itself of this collection, we are also committed to maintaining the same retail price for these products, which is a second layer of financial investment that we absorb as part of our Gregory Gateways ambition to support and build a more inclusive outdoor community.
Invest In Our Youth: We will continue our decades-long pursuit to expose more of our youth to the wilderness, especially underprivileged youth because we believe a foundation of outdoor roots and values can have a disproportionately positive impact on our next generation of young explorers! Also, we recognize the importance of developing the next generation of passionate outdoor enthusiasts who will be needed more than ever to help protect our wildlands. Our primary partner for this in 2023 – 2025 will be Big City Mountaineers. It is our goal to be able to provide every child that goes through their outdoor program a backpack of their own, so they can continue to pursue their outdoor ambitions long after they have graduated from the program. And finally, we are committed to investing in R&D and Marketing resources to launch a wider range of youth products in 2024.